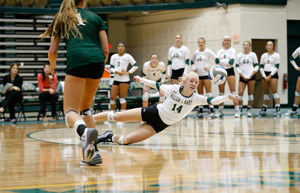 Women's Volleyball vs. Norfolk State
August 29, 2015 7:00pm
Come out and support the Tribe! More...
Bike to Panera with the Bike Initiative!

Sadler Center, Terrace

Did you know you can get around Williamsburg solely by bike? Ride to New Town & Monticello Marketplace (with a stop at Panera!) with the Bike Initiative, W&M's Bike Advocacy Group! The pace will be slow and the distance short. Meet on the Terrace at 11.

Show More...