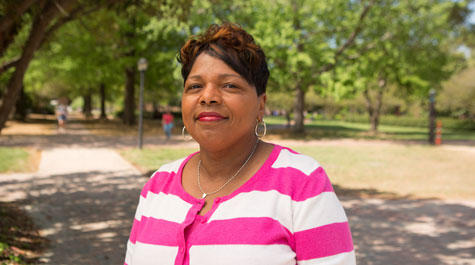 2017 Duke Award Ceremony for Renee Peace
May 3, 2017 4:00pm - 5:30pm
Established in 1997, the award is presented annually to a staff member for his or her outstanding service and dedication to the university.
More...
Professionals and Professional Faculty Annual Meeting

Sadler Center, Commonwealth Auditorium

The Professionals and Professional Faculty Assembly (PPFA) invites you to attend it's 2017 General Meeting as Provost Halleran, Sam Jones, Amy Sebring, John Poma and Henry Broaddus share updates and answer your pre-submitted questions.


Sandbox Improv's Fancy Show!

Ewell Hall

Come watch Sandbox dress up and throw down in their final show of the year. It'll be a long form improv show that be sure to make you laugh and/or cry.

Henrietta Ford, Signing Secret Messages

William & Mary Bookstore

In 1824, a doctor moves his family to the small town of Seaboard, North Carolina, hoping to help its impoverished citizens. But rumblings of war threaten to divide this community, he struggles to meet the needs of both his patients and his family.

Show More...
Ongoing