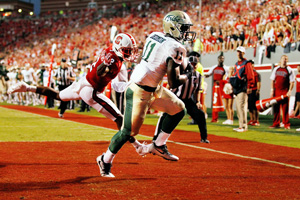 Football vs. Richmond
November 22, 2014 7:30pm
Come out and support the Tribe! More...
Sigma Chi Presents: The Fireman's Challenge

Jamestown Field

Help raise money for the local fire department by creating a team of 6-8 people ($10 per person). Come enjoy food, music, and compete in firefighter themed games for a chance at winning Firehouse Subs gift cards.

"Me Prometheus" Auditions!

Ewell Hall, Room 151

Auditions for the original musical comedy written by Emerson Sieverts for his Honors Thesis.

Open Mic Night

Tucker Hall, Room 127

iPAX and Richmond Road Residence Life are hosting an open mic night! Enjoy an evening of live music, poetry, and performance. Audience members will be welcomed to perform, and we are excited to showcase any talent brought to the stage.

Show More...
Ongoing